March 1, 2008



Wheat
Due to the moisture received during the winter the wheat is just now establishing a good stand. The opportunity to make grain will be very limited. The next big problem is, what to do? You could: 1) Let it make forage for grazing; 2) Allow the plant to mature enough to get structure and then terminate it and use the residue for protective cover from wind and water erosion; 3) Use it as a green crop and plow it under; 4) Terminate it now and keep it from using all the existing soil moisture; or 5) Let it continue to develop until it dies from a number of different factors.

It will be late-March before the decision will be made concerning release of land planted to wheat. There may be as much as 350,000 acres of land planted to a summer crop if a decision is made early enough. Producers will be asking a lot of questions about what to do. About half of the acreage is flat ground with no beds. Producers will probably apply a pre-plant incorporated herbicide and then bed up. Those producers with furrow dikes will be using them to retain as much rainfall as possible on the acreage to be planted. The challenging questions will be from producers that planted wheat on beds following cotton harvest last year. Producers would like to leave the beds intact to reduce the cost of plowing down beds, working in a herbicide and then establishing new beds. Many producers will use genetically modified varieties (Roundup Ready, Roundup Flex, or Liberty Link) and not use a pre-plant incorporated herbicide. A herbicide application may be needed to eliminate emerged weeds prior to planting. Many producers will use a pre-emerge herbicide to give them some protection against specific weeds. Weeds that emerge later in the season will be controlled using a post-emerge herbicide program. This will work if they take care of weeds while they are small.

Even though most areas didn't get much rain in February, it was probably enough to get the weeds germinated. If we do not kill these emerging weeds they will establish and extract the moisture and nutrients from the soil before we have the summer crops planted. Improved pastures will have the same problem, so land operators will need to evaluate the weeds while they are small and make sure that they are not raising a thistle crop.

Producers intending to control broadleaf weeds are out of time on the early planted wheat. Much of the acreage has already started to joint and would be impacted by many of the herbicides available. For the later planted wheat, the main considerations in herbicide selection are the haying, grazing, and crop rotation restrictions. Producers will need to read and follow the label directions closely. The grazing and haying restrictions may impact producers that have to harvest this crop as hay instead of grain. The spring weather will hold the key on what is produced.

In April of 2007, a cold front with freezing temperatures came through our region which reduced wheat grain production by about 25 percent. Several agents were involved in checking wheat fields for injury and were asked to make recommendations concerning the best use of the wheat crop. As the wheat starts to grow in the spring it becomes more sensitive to low temperatures. It only takes about two hours of cold temperatures to injure the wheat. If you are unfamiliar with freeze injury in wheat please review the factsheet on the San Angelo server. The URL is http://sanangelo.tamu.edu/agronomy/wheat/whtfreez.htm
Cotton
Linked is the agenda for the Runnels County Ag Day conference to be held at Ballinger on March 20, 2008. There are a number of specialists from across the state involved in this activity. The information provided at this meeting will be useful to producers and Extension agents.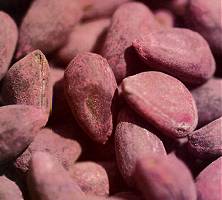 I am currently requesting cottonseed for variety demonstrations to be established in 2008. As soon as I have the list complete I will forward it to you. If you were intending to request some cottonseed for tests in your county please do so now.
Linked is the yield and quality results from cotton variety tests conducted in 2007. As soon as complete reports are available they will be posted. Due to the growing conditions in 2007, fiber length and strength in most tests are very impressive.
One question most producers have on their mind is how much to invest in fertilizer? When fertilizer costs are high, a soil test is a dirt cheap investment. You need to have at least 10 parts per million nitrogen in the top six inches of soil. This is enough nitrogen to get to one-third grown square stage. By then you will know what your final plant population is and the soil moisture availability. A fertilizer application needs to be applied just prior to the one-third grown square stage to allow roots to re-establish before the demand for water and nutrients reach their peak. If you go to the trouble to pull soil samples down to 36 inches you will know what is available and avoid the possibility of the crop having a nitrogen shortage.
One activity that producers will want to plan for this year is to determine the varieties of cotton they will replace their Roundup Ready and Bollgard transgenic varieties with; these will be phased out in the next couple of years. The supply of new varieties may be limited, but producers will only want to plant one bag to determine if the variety fits their management practices. Information from cotton variety tests conducted in 2007 is linked.
The web address for eXtension -- Cotton is http://www.extension.org/cotton+industry; this site has a lot of useful information about cotton.
Weeds and Weed ID
With the soil moisture received in February we can expect some weed emergence. Some web sites you will find helpful are:

To identify broadleaf seedlings place your pointer over the picture and it will tell you what it is. This is a large file and it takes a while to load all the pictures. Click here to begin.
The Texas Weed Information Group web site has a number of images and links to help identify weeds. Click here to visit TWIG.
For a good publication for basic information in weed identification is Dr. Paul Baumann's publication "Weed Identification: Using Plant Structures as a Key". Click here to review the PDF.
Grain and Forage Sorghum
If we don't get rain until late April we may see some of the grain sorghum acreage switch over to cotton.
Pesticide Recertification Training
On Monday, March 10 there will be a training conducted at Abilene for producers needing to obtain a Private Applicators License. For more details and to register for the meeting call (325) 672-6048.
If you have a training where CEUs are offered please let me know.
If you submitted the correct paperwork, then you should have your 2008 TDA Non-Commercial Pesticide License. If you have not received it then call TDA (1-877-542-2474) and find out why.
Agricultural Waste Pesticide Collections information for 2008 can be found at the following link. http://www.tceq.state.tx.us/assistance/AgWaste/schedule.html
Monthly Calendar
March
March 3, District 7 Office, Office Conference
March 3, Mills County, Forage Production Meeting
March 12, Llano County, Master Gardener Program
March 20, Runnels County, Ag Day
March 25, District 7 Office, Brand Master Training
March 26, Scurry County, Lower Rolling Plains Crop Production Conference
March 28, Brown County, Multi-County Ag Day

April

April 7, District 7 Office, Office Conference
April 8, Nolan County, Weed ID
Sincerely,


Billy E. Warrick, Ph.D.
Professor and Extension Agronomist
Texas AgriLife Extension Service
Texas A&M University System