Texas Agricultural Extension Service
Texas A&M University System
September 29, 2000



Wheat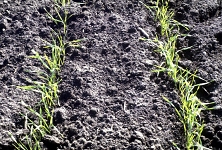 The wheat seed for result demonstration tests has not made it to Abilene as of this writting. When you determine the date your going to plant, please let me know. I may have to make a trip to Hereford and Vernon to pick up the seed.
In the Southern Rolling Plains, mid-October until mid-November is the ideal planting time for wheat intended for grain production. We will need a wet October to accumulate enough soil moisture to allow for uniform germination and emergence. In most counties the potential to establish a small grain crop is very low due to limited soil moisture.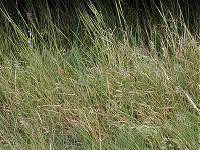 I know it is going to start raining sometime and when it does weeds will surely emerge. I am still testing herbicides for Wild oat and Ryegrass control. Testing for Bromegrass, Rescuegrass, and Jointed Goatgrass control can be arranged, however, I need a couple of weeks lead time.


Cotton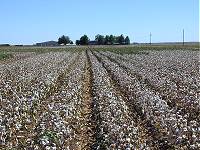 I have spent several days in September designing, establishing, and evaluating cotton harvest aid tests. Some of the new products being evaluated are very impressive. When the data is analyzed I will send you a copy of the results.
On November 13 and 14 we will be ginning the District 7 cotton samples at Lubbock. At this time, I have samples indicated from Nolan, Jones, Runnels, and Tom Green Counties. If you need to be added to this list please contact me as soon as possible. Samples submitted for ginning should weigh approximately 600 grams (this is a good size for processing).
Pesticide Recertification Training
October 9, there will be a training conducted at Abilene for producers needing to obtain a Private Applicators License. For more details and to register for the meeting call Gary Bomar at (915) 672-6048.
On November 8, a five hour CEU course will be held at the Abilene Civic Center. This training is being hosted by the City of Abilene, the Texas Agricultural Extension Service, and the Texas Department of Agriculture.
Tentatively on December 4, there will be a Waste Pesticide Collection Day at Wall Co-op #2 in Tom Green County. If this opportunity does develop, encourage your producers to take advantage of this program, they can save big $$$.
---
Monthly Calendar
October 2000

October 2, Office Conference
October 2 - 4, Soil and Crop Science Project Group Meeting at Bandera
October 11 & 12, Result Demonstration Task Force Meeting, College Station
October 20, Professional Ag Workers Meeting in San Angelo
October 25 & 26, Yield Estimator Training at Temple
October 30, District Gold Star Banquet at Abilene
November 2000

November 1, Graphics Training at San Angelo
November 1 & 2, Texas Weed Information Group Meeting at Lubbock
November 6, Office Conference
November 8, CEU Course at Abilene
November 13 & 14, Gin District 7 Cotton Samples at Lubbock
November 17, Professional Ag Workers Meeting in San Angelo
November 23 & 24, Thanksgiving Holiday
November 29 & 30, National ESP Meeting at Salt Lake City, Utah
Sincerely,


Billy E. Warrick
Extension Agronomist
Texas Agricultural Extension Service
Texas A&M University System