Common Ragweed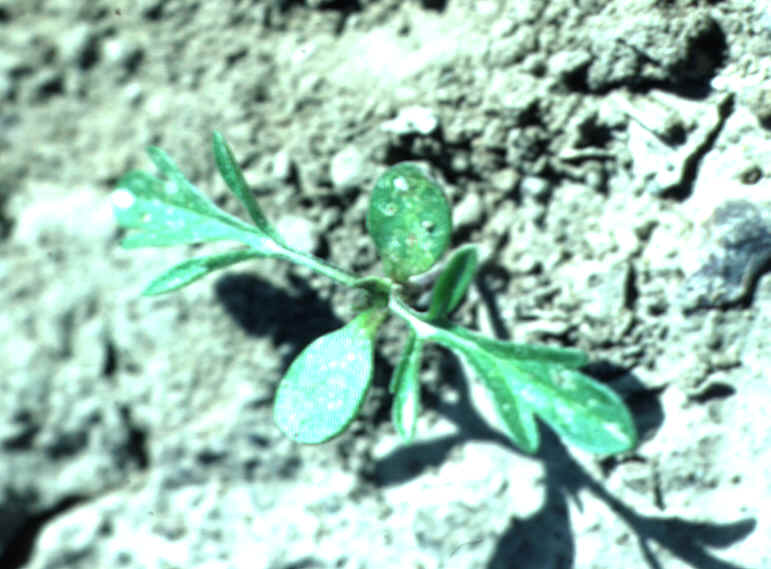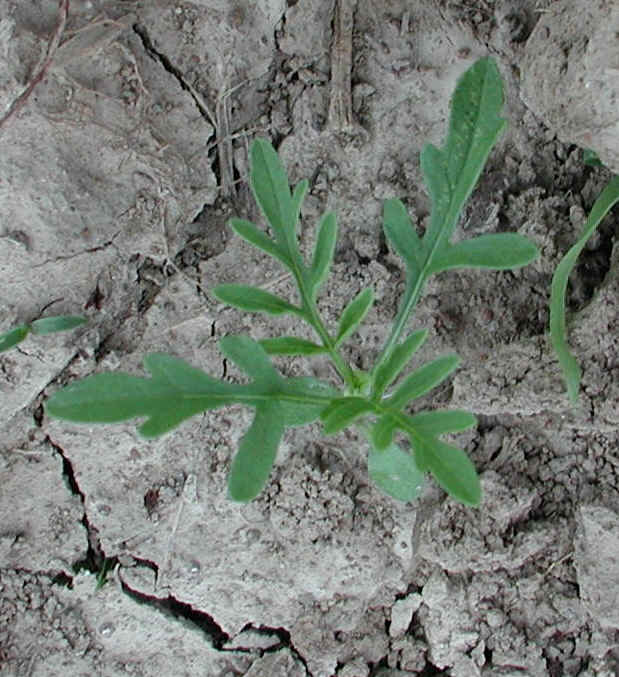 Cotyledons and first true leaves. Key characteristics: cotyledons are spatula-shaped. First true leaves are opposite and form lobes.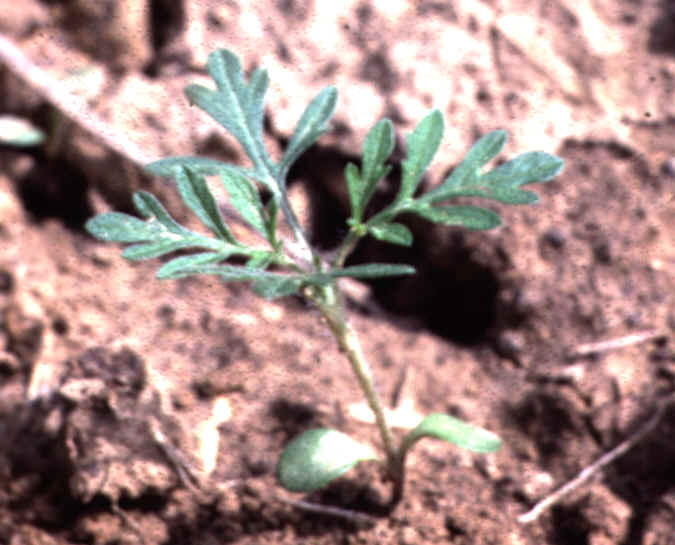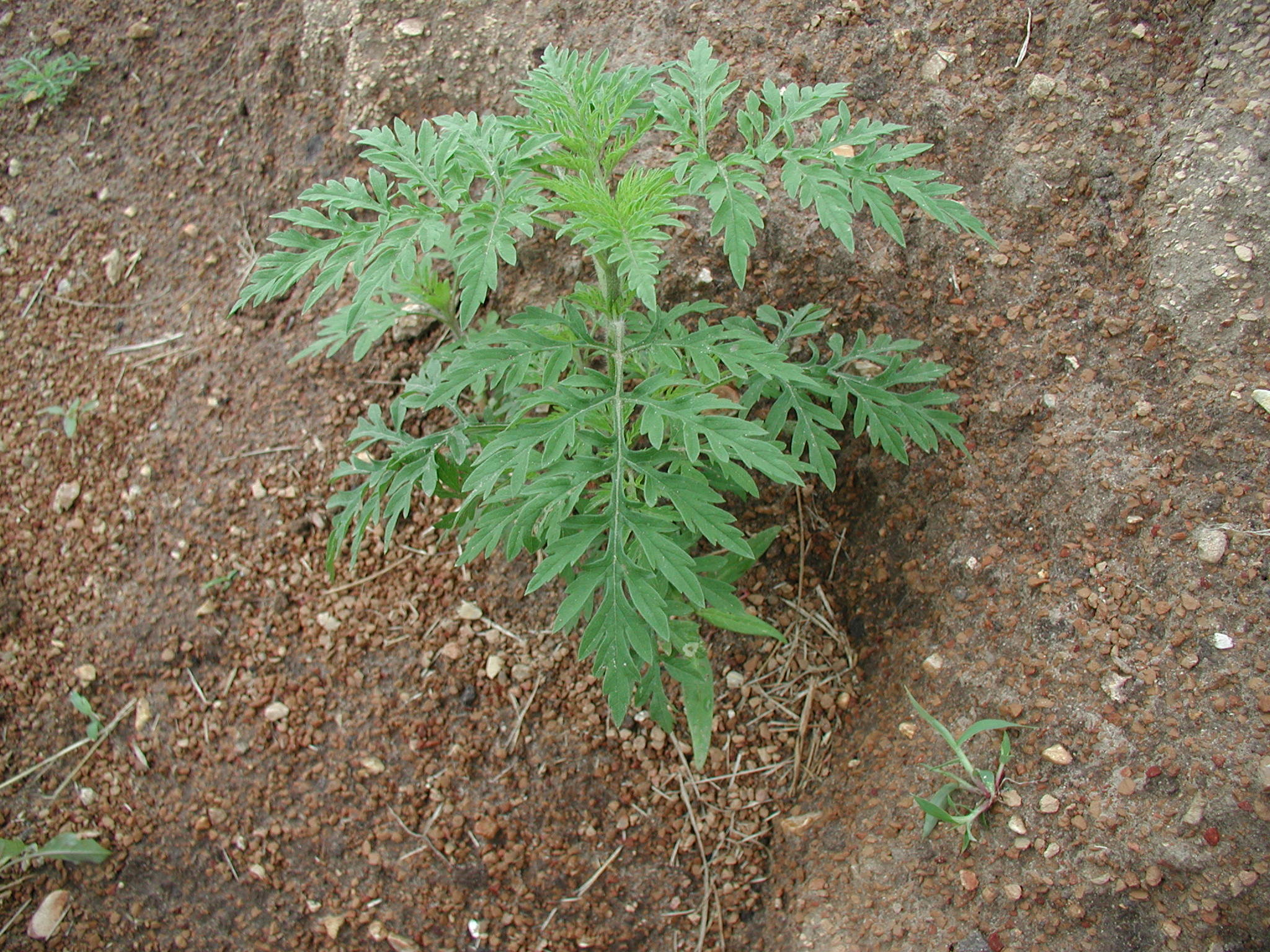 Foliage. Key characteristics: leaves occur oppositely until about the fourth node, are deeply cut and covered with hair.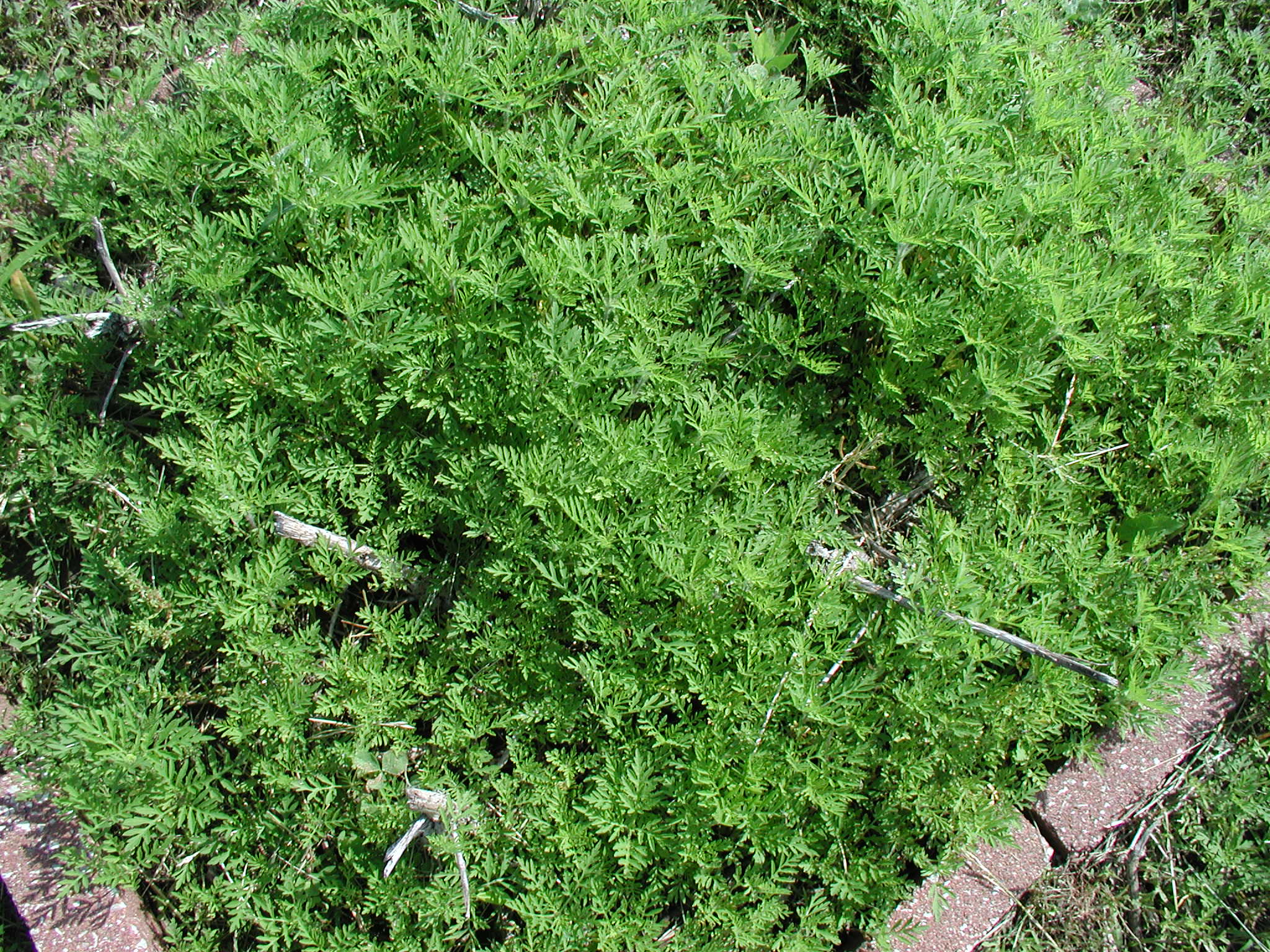 Dense stand of common ragweed.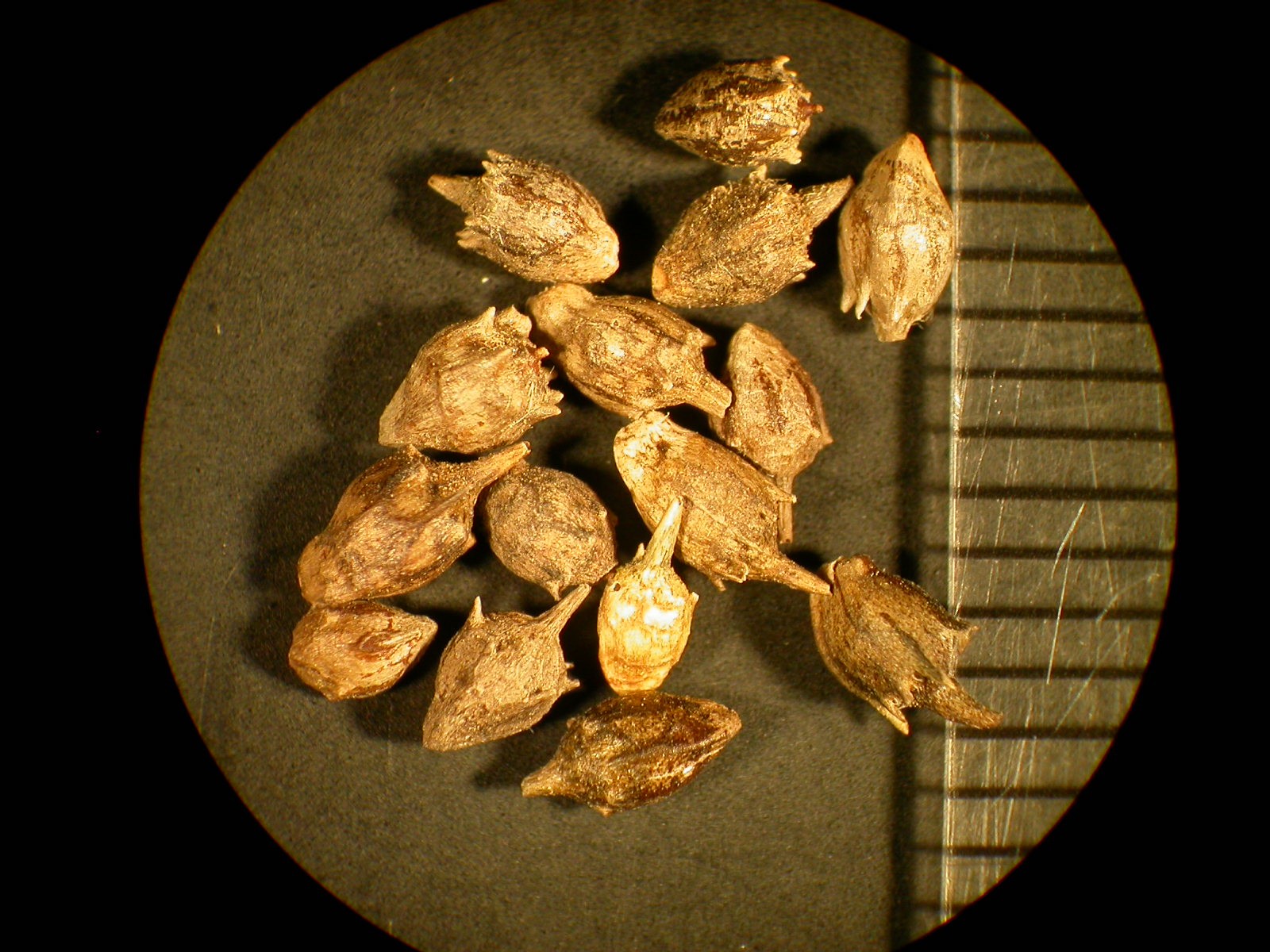 Seed. Seed are yellow, brown and black mottled and tipped with several smaller projections around a central larger projection. Length is 3.0 to 4.0 mm.
Life cycle: summer annual.