Henbit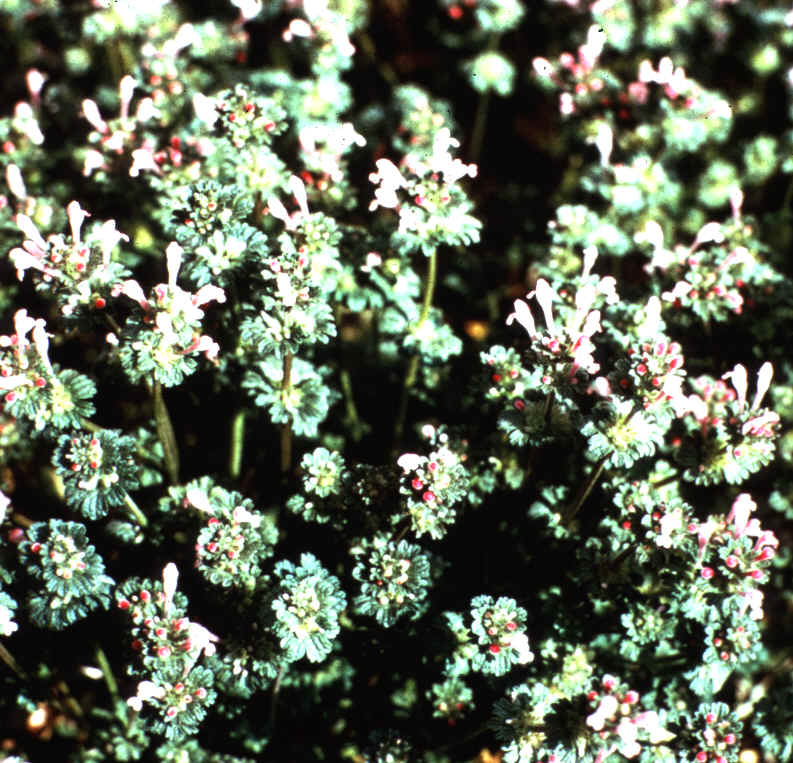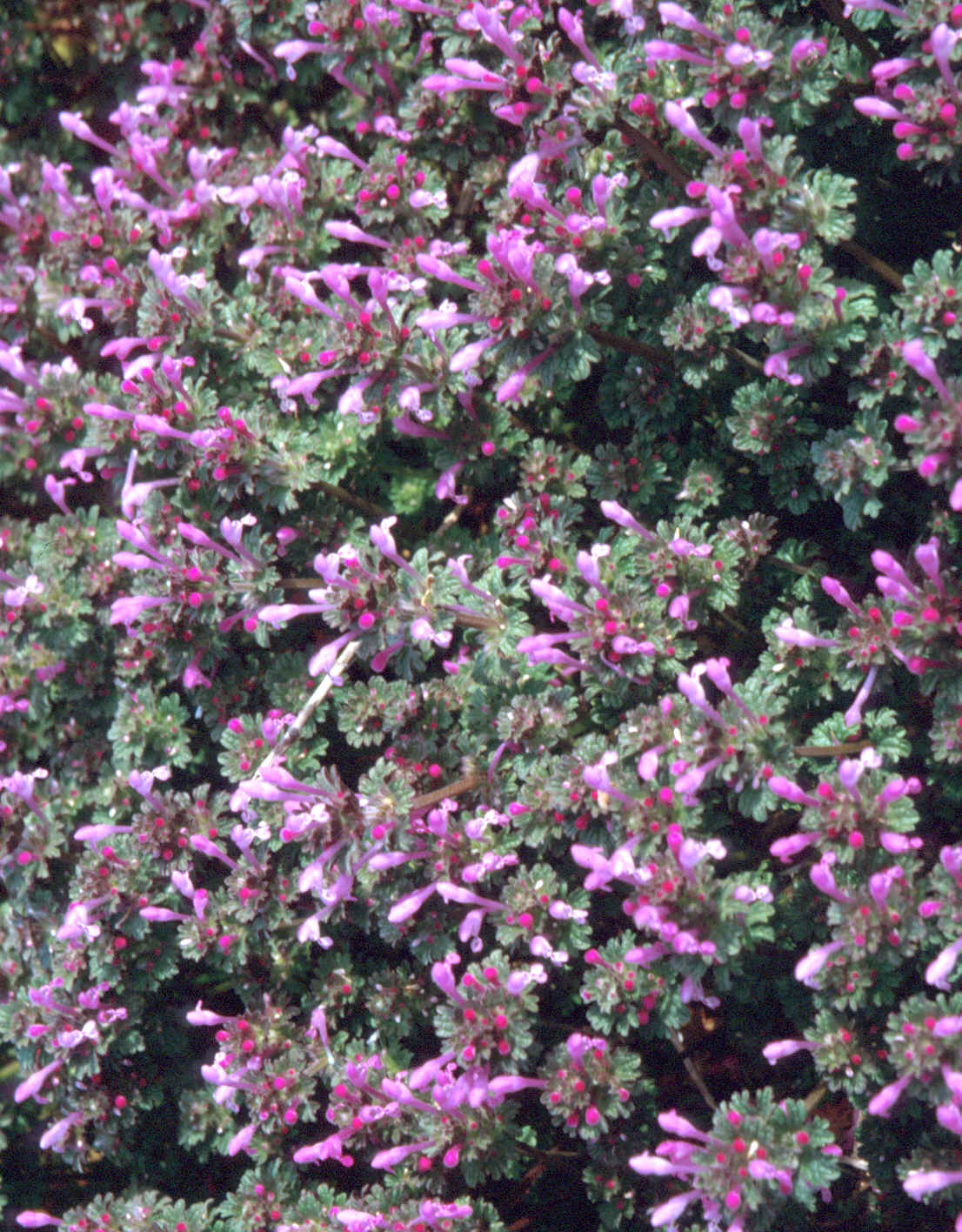 Group of flowering plants. Key characteristics: plants have square stems and the upper leaves lack petioles and surround the stem.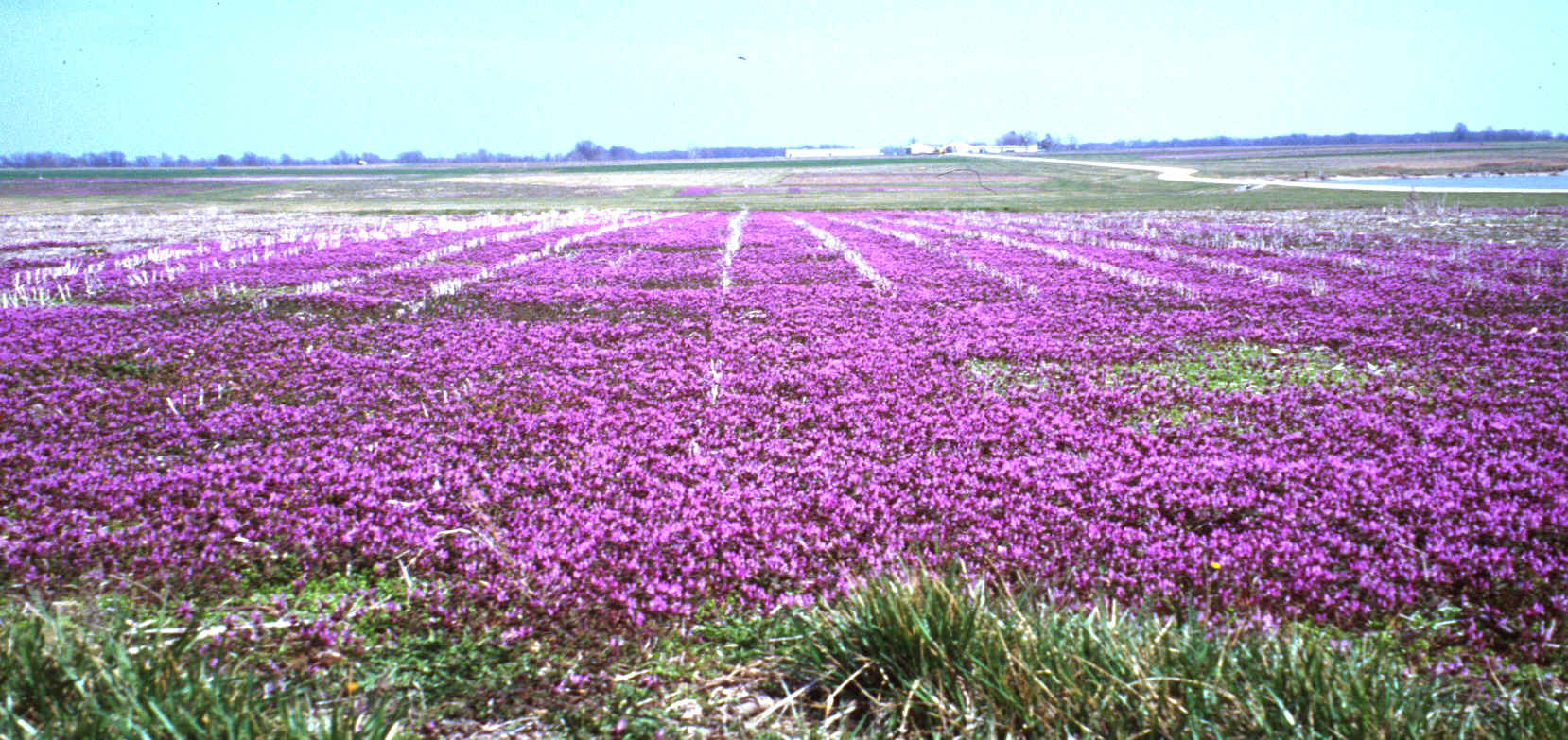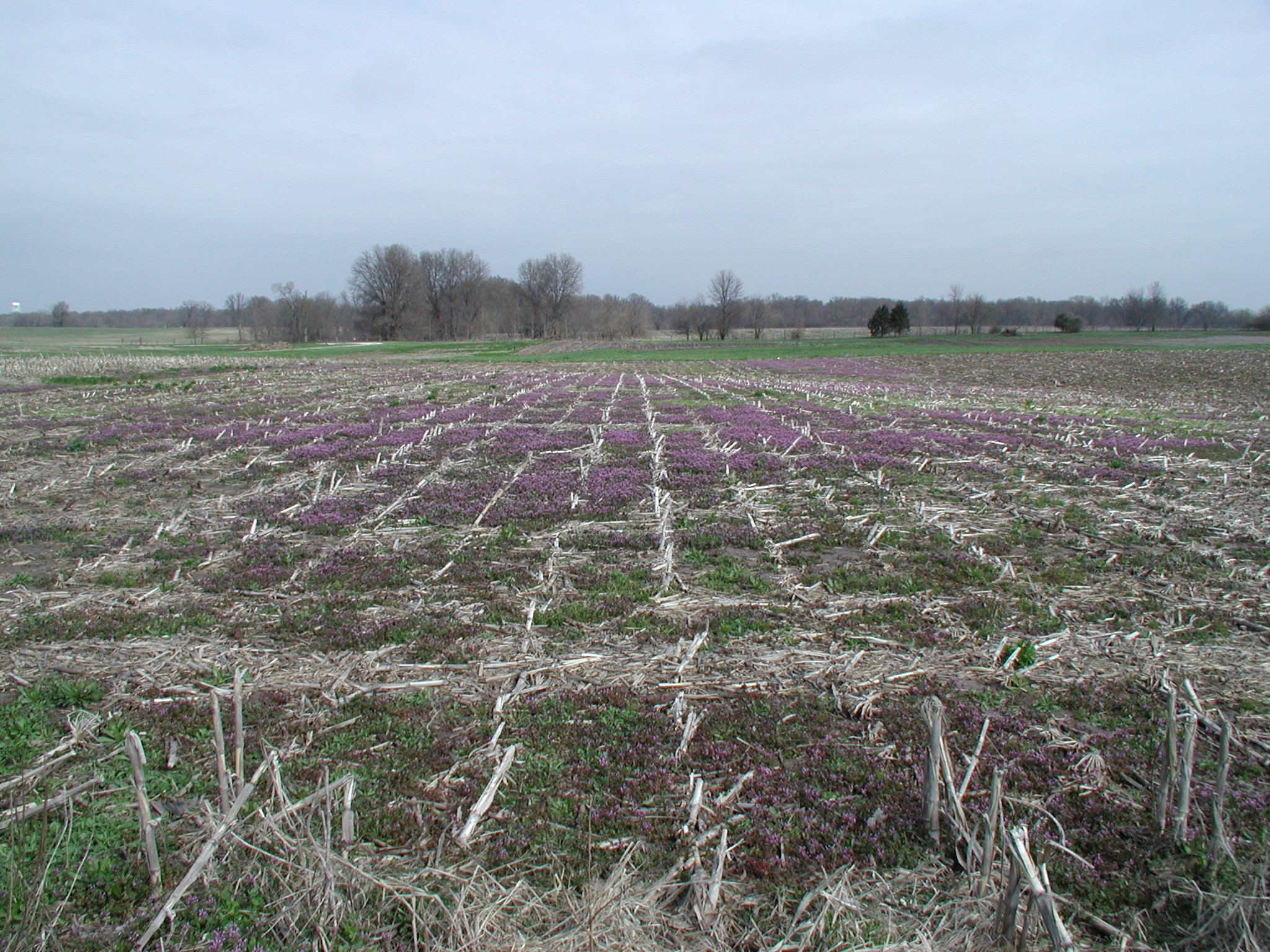 Entire fields appear painted in the early spring.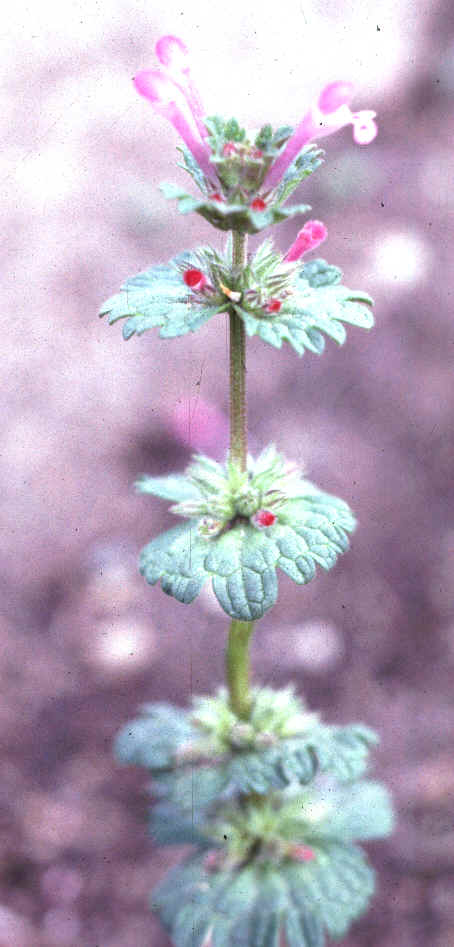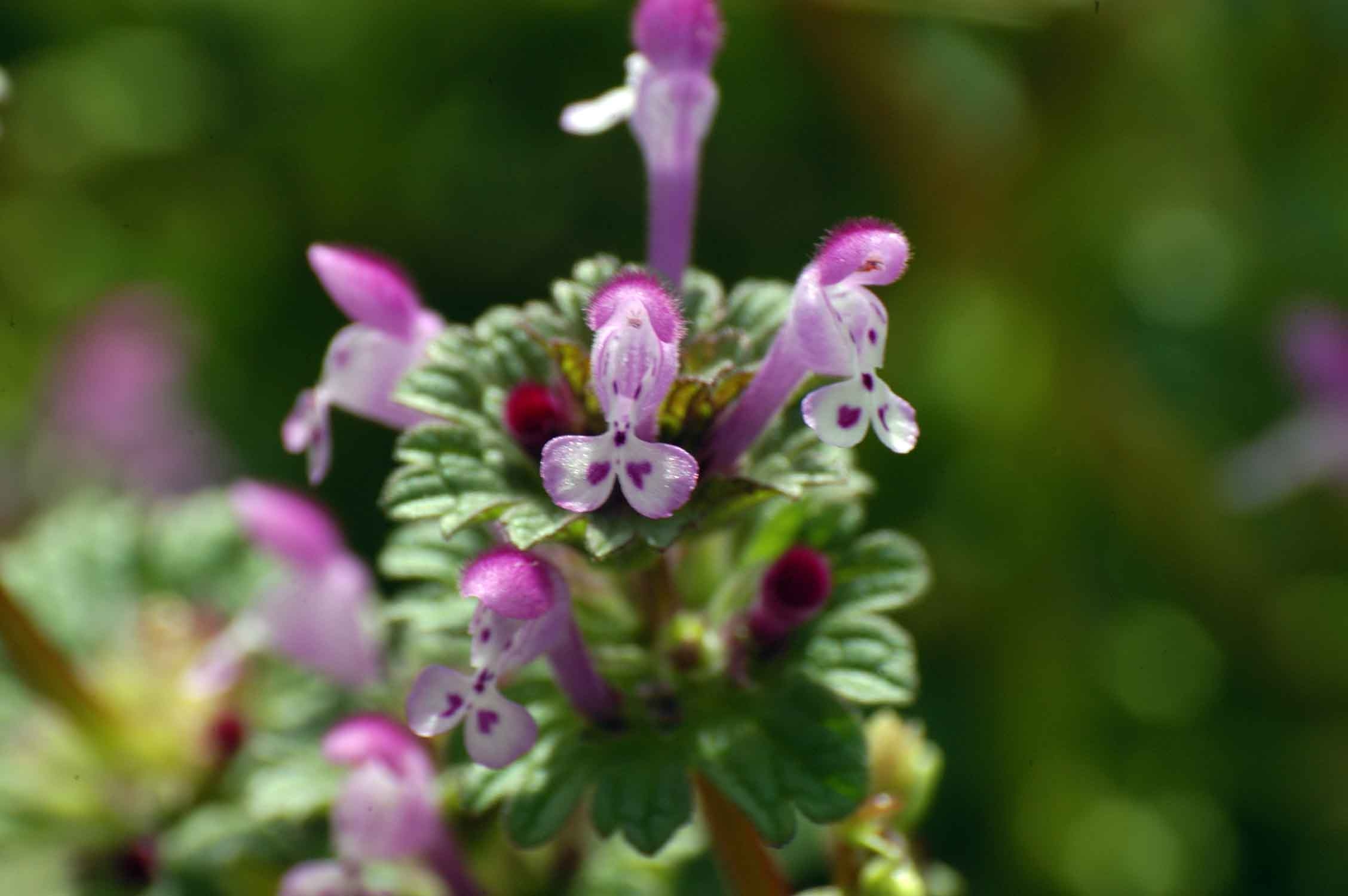 Flower closeup. Key characteristics: flowers occur in the upper leaf axils and their color ranges from pink to purple. Right photo courtesy of Randy Eubanks.
Life cycle: winter annual.