Horseweed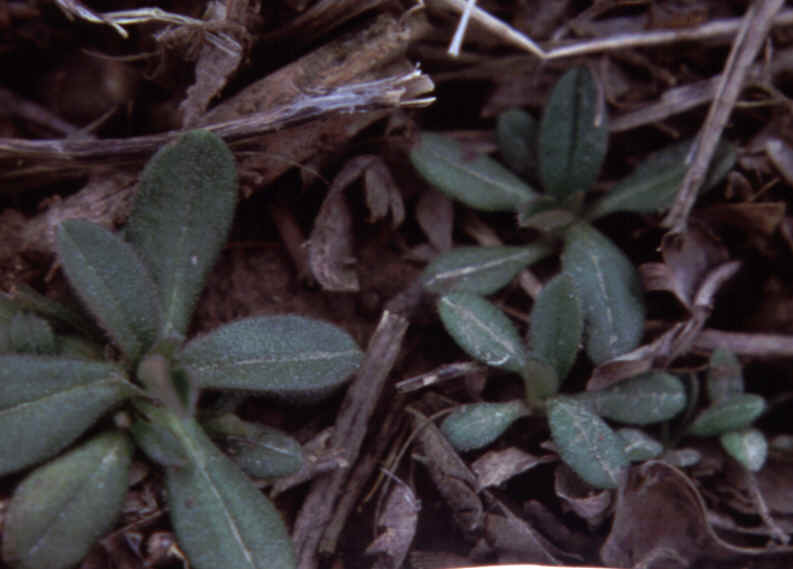 Seedling plants. Key characteristics: rosette appearance, oval leaves covered with hair. Photo courtesy of Dr. Harlan Palm, DuPont Agricultural Products.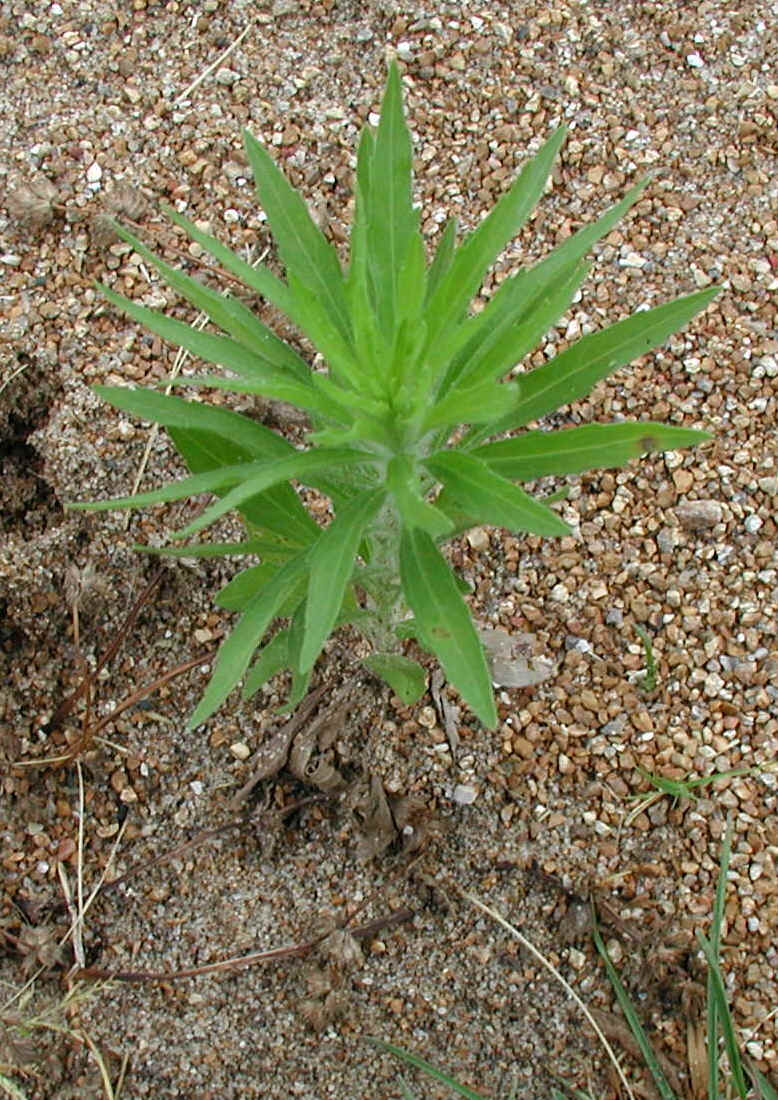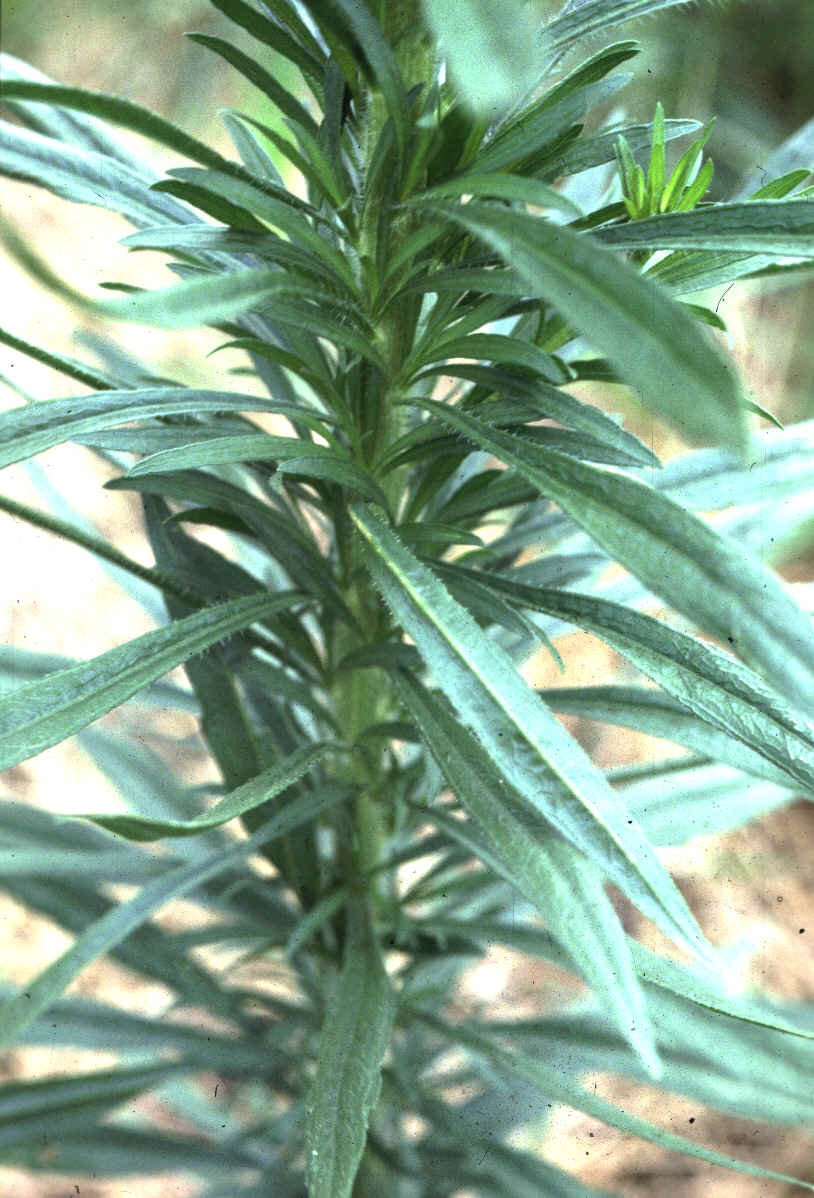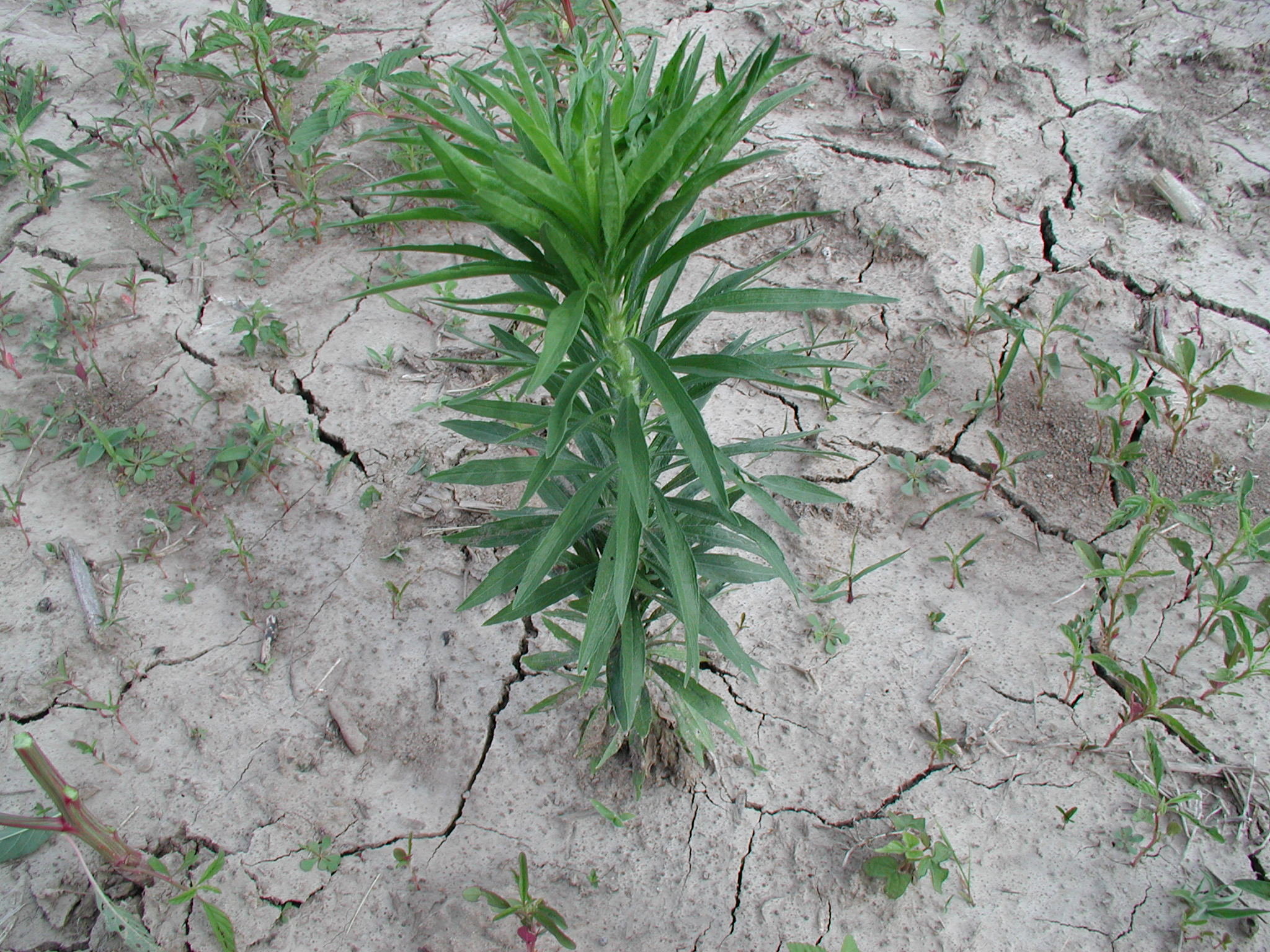 Vegetative plant. Key characteristics: stems and leaves are hairy; leaves are alternate and nearly linear in shape.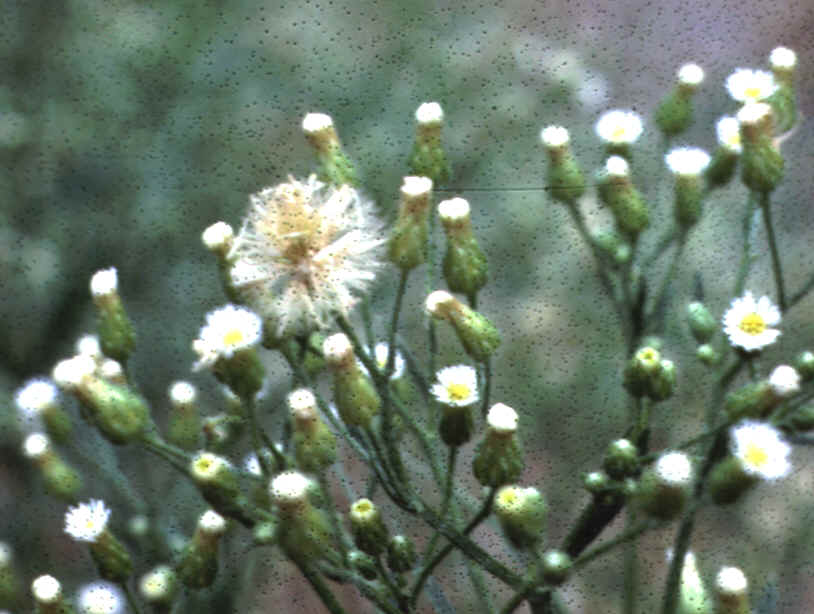 Flowers. Key characteristics: each plant has many small white flowers.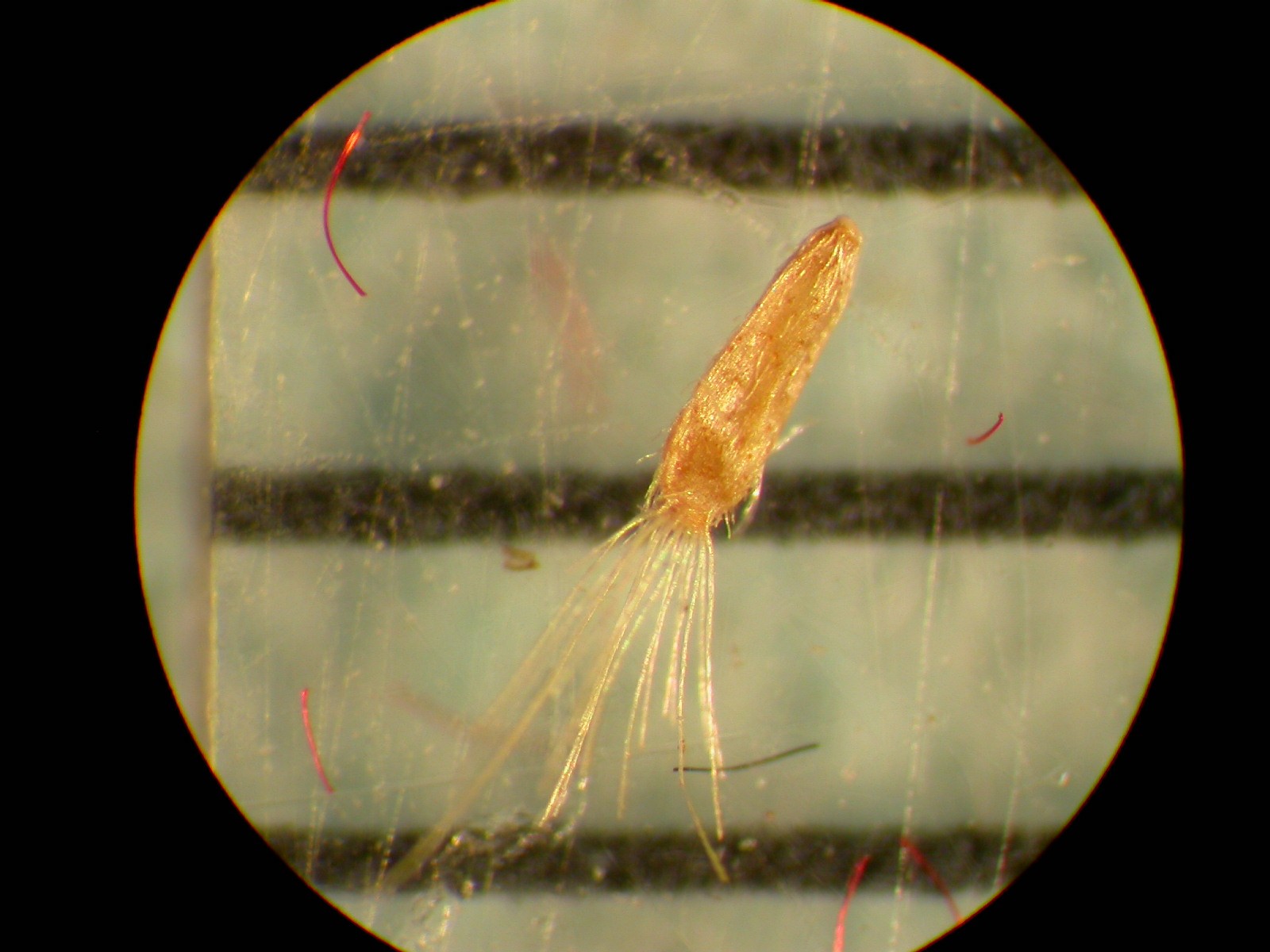 Seed. Seed are approximately 1.0 mm long and have an attached pappus which is white and bristly.
Life cycle: winter or summer annuals.