Kochia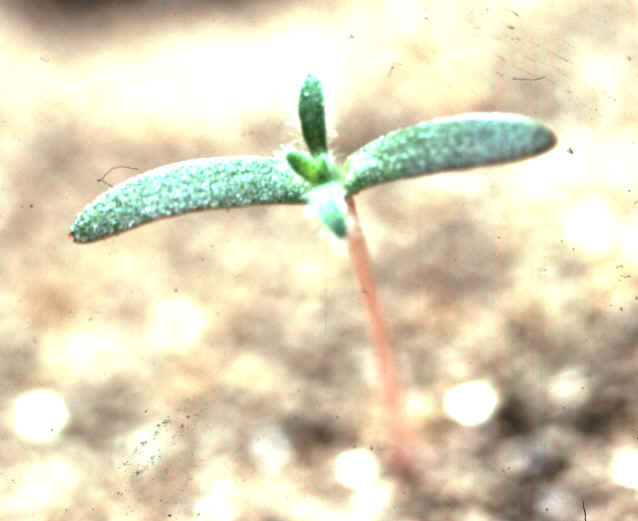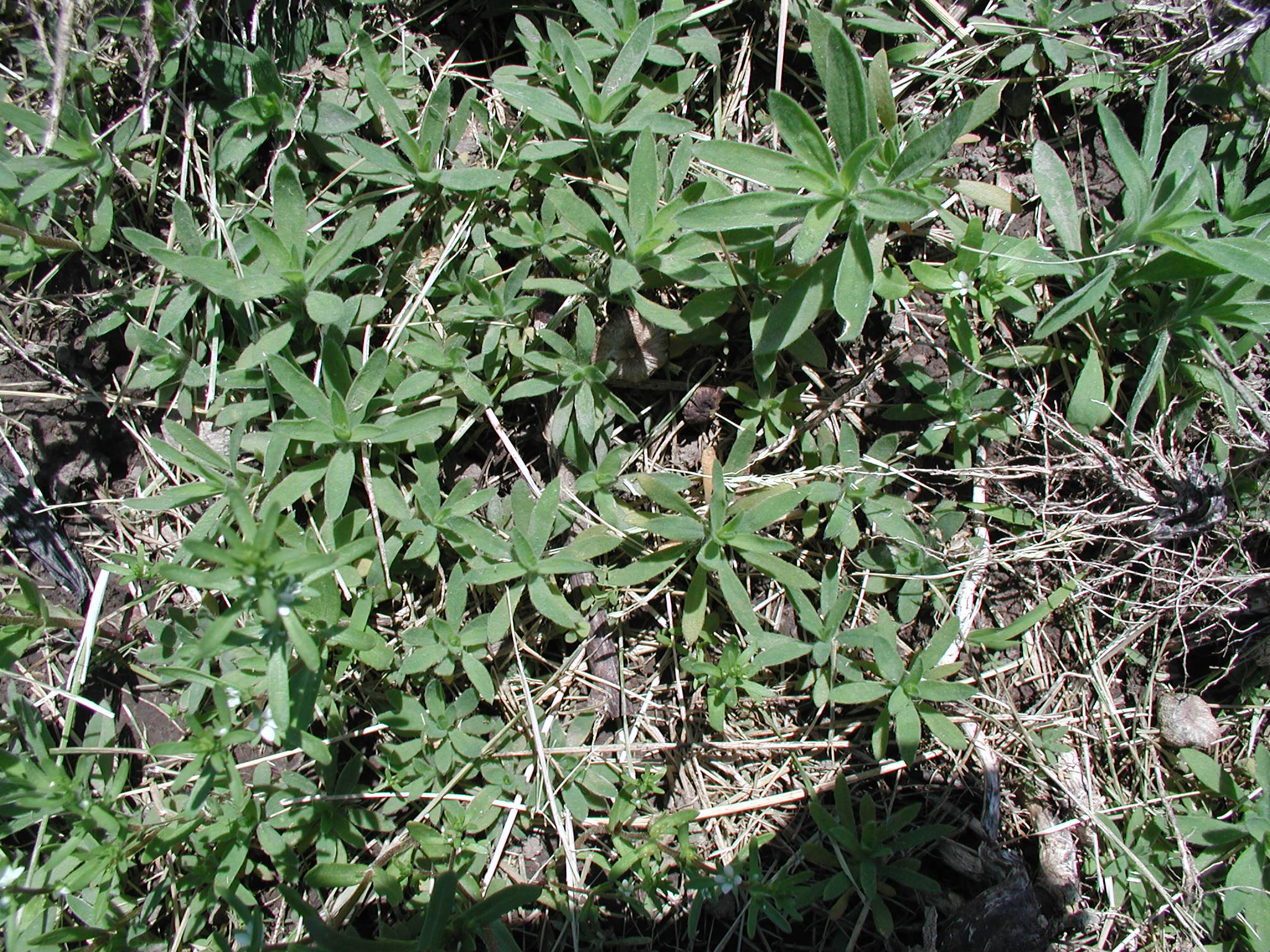 Seedling and young plants. Key characteristics: cotyledons are long, thick and hairy. Stems are often reddish in color.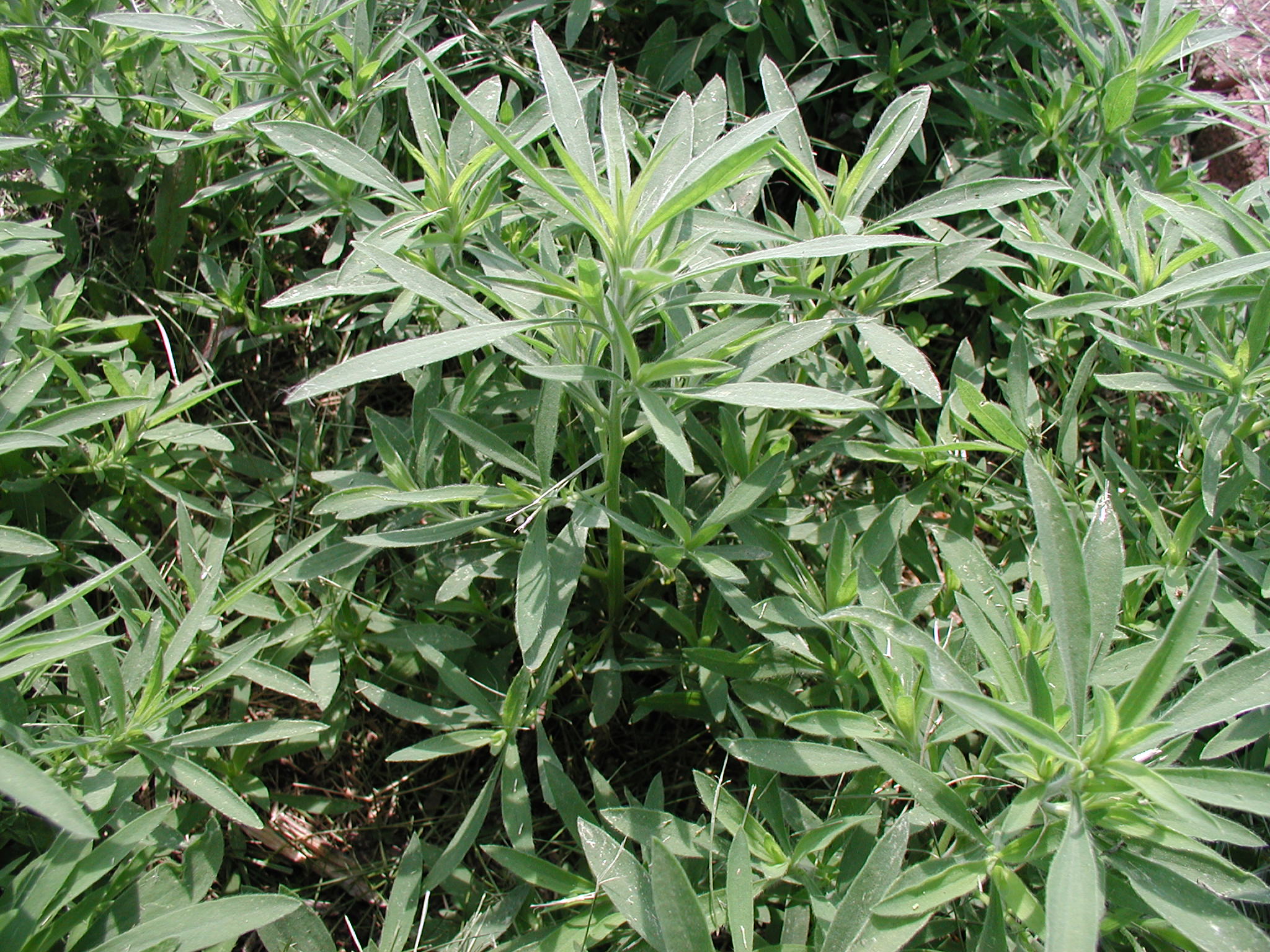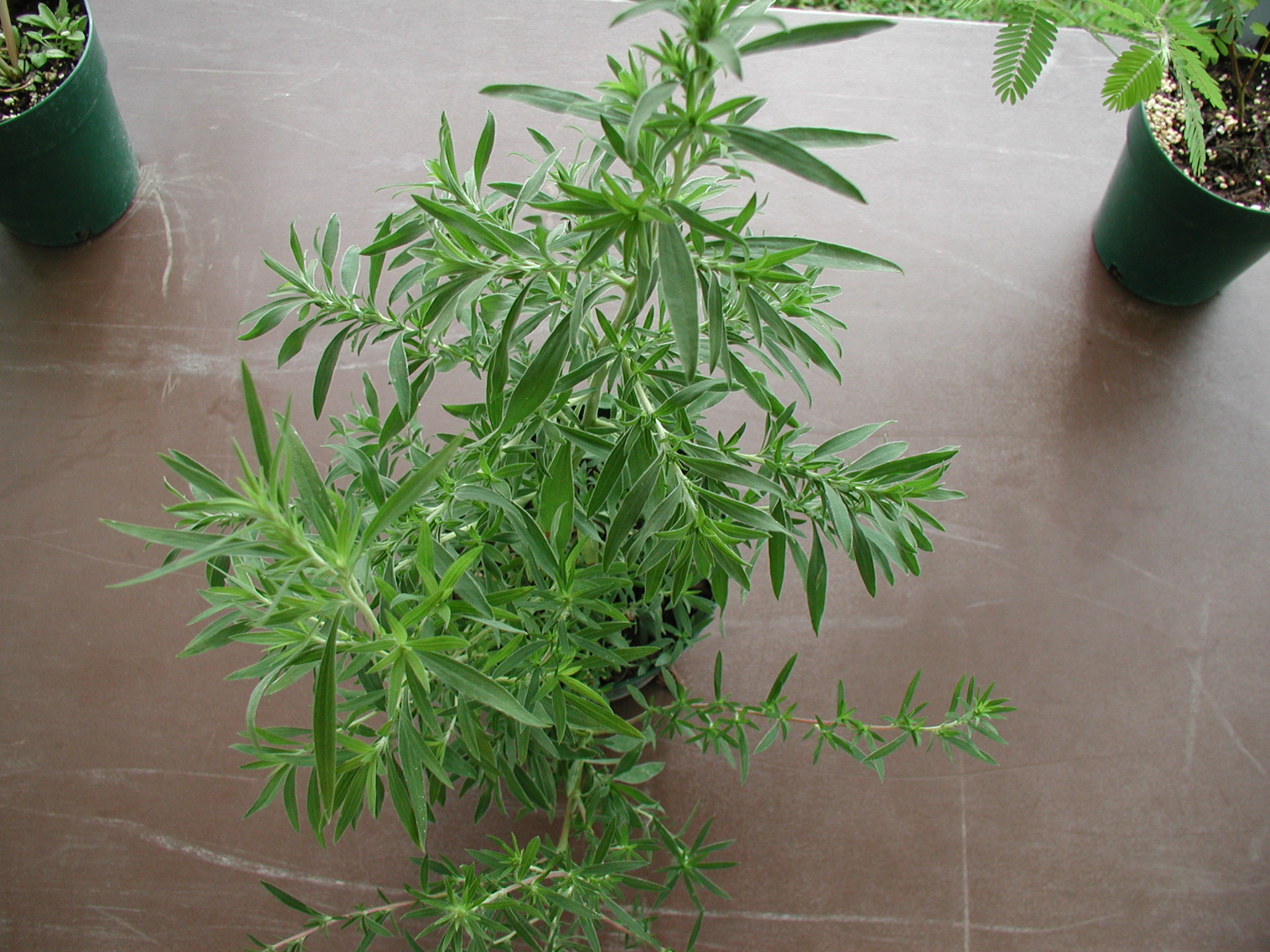 Vegetative plant. Key characteristics: leaves are long, lack petioles and are alternate in arrangement.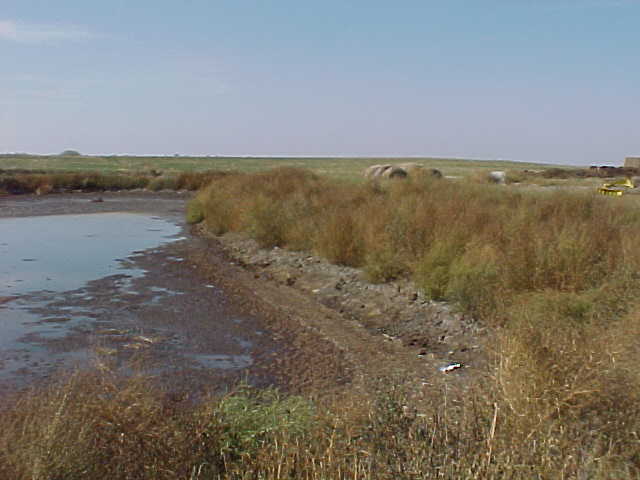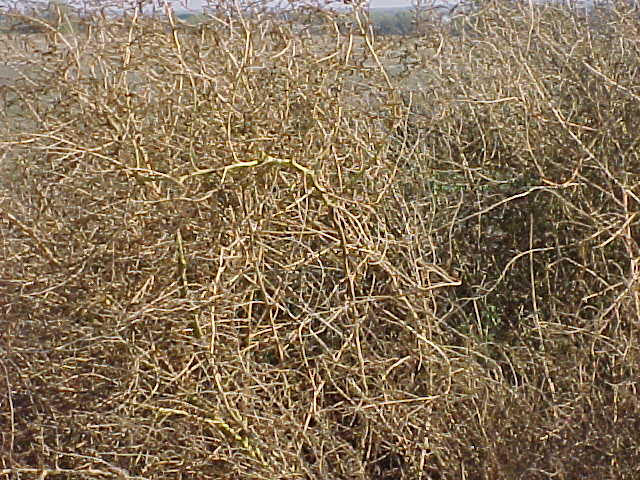 Thick stand of mature kochia surrounding a lagoon. Closeup.
Images courtesy of Dr. Gary Lesoing, University Outreach and Extension Regional Agronomist, Richmond, MO.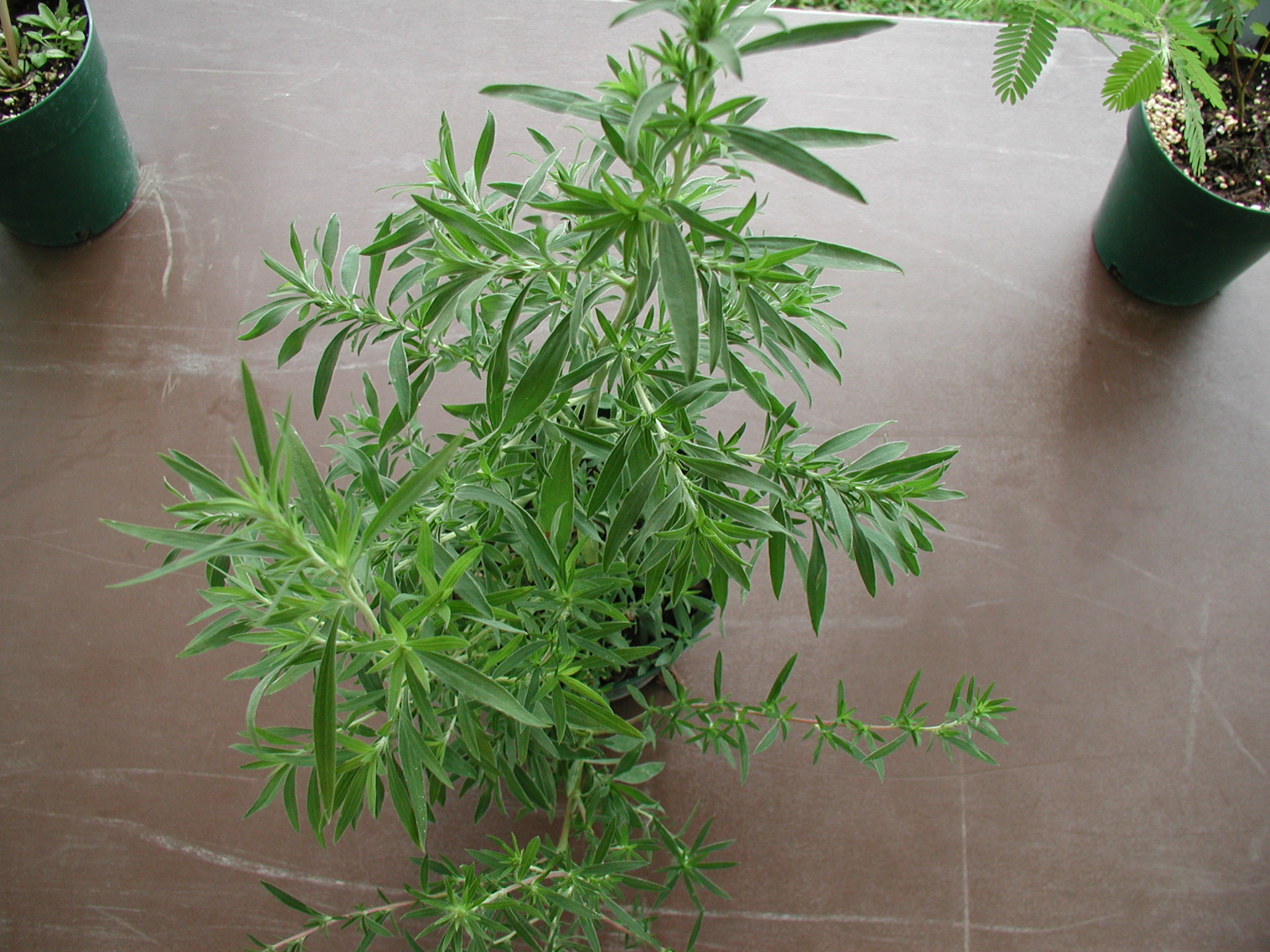 Seed. Seed are bluntly pointed and dull brown with a length of approximately 2.0 mm.
Life cycle: summer annual.