Mouseear Chickweed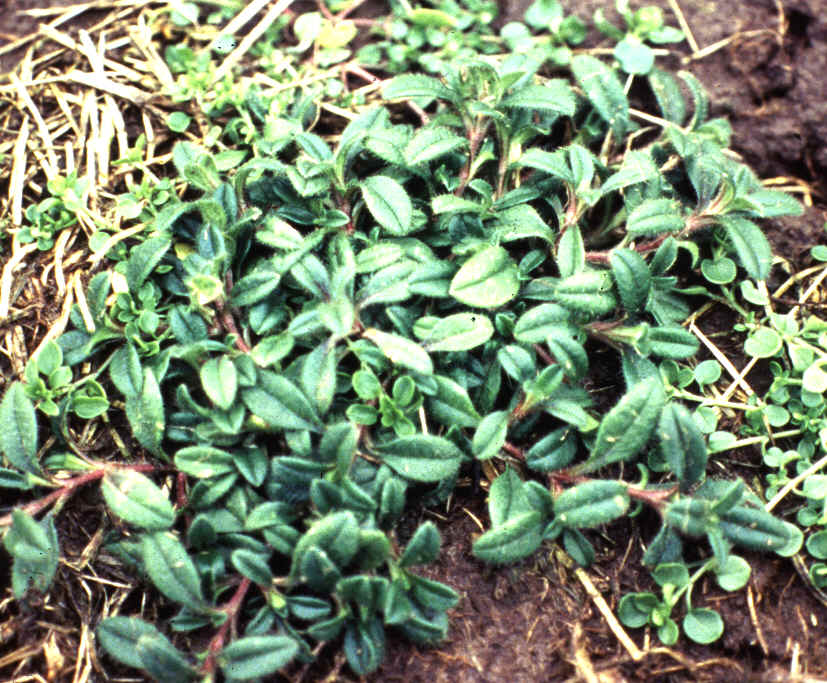 Vegetative plant. Key characteristics: densely hairy leaves have entire margins and are arranged oppositely. Photo courtesy of Mr. Brad Fresenburg, MU Dept. of Horticulture.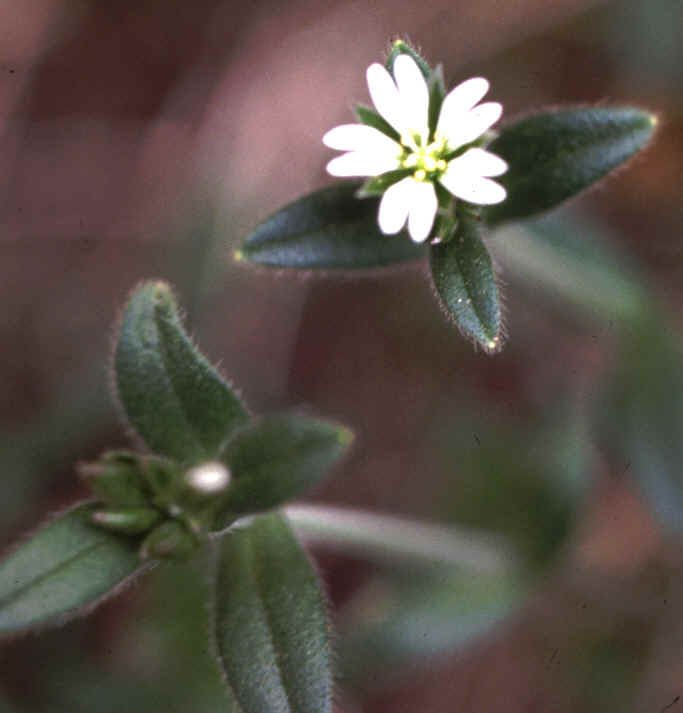 Flower. Key characteristics: white with five petals.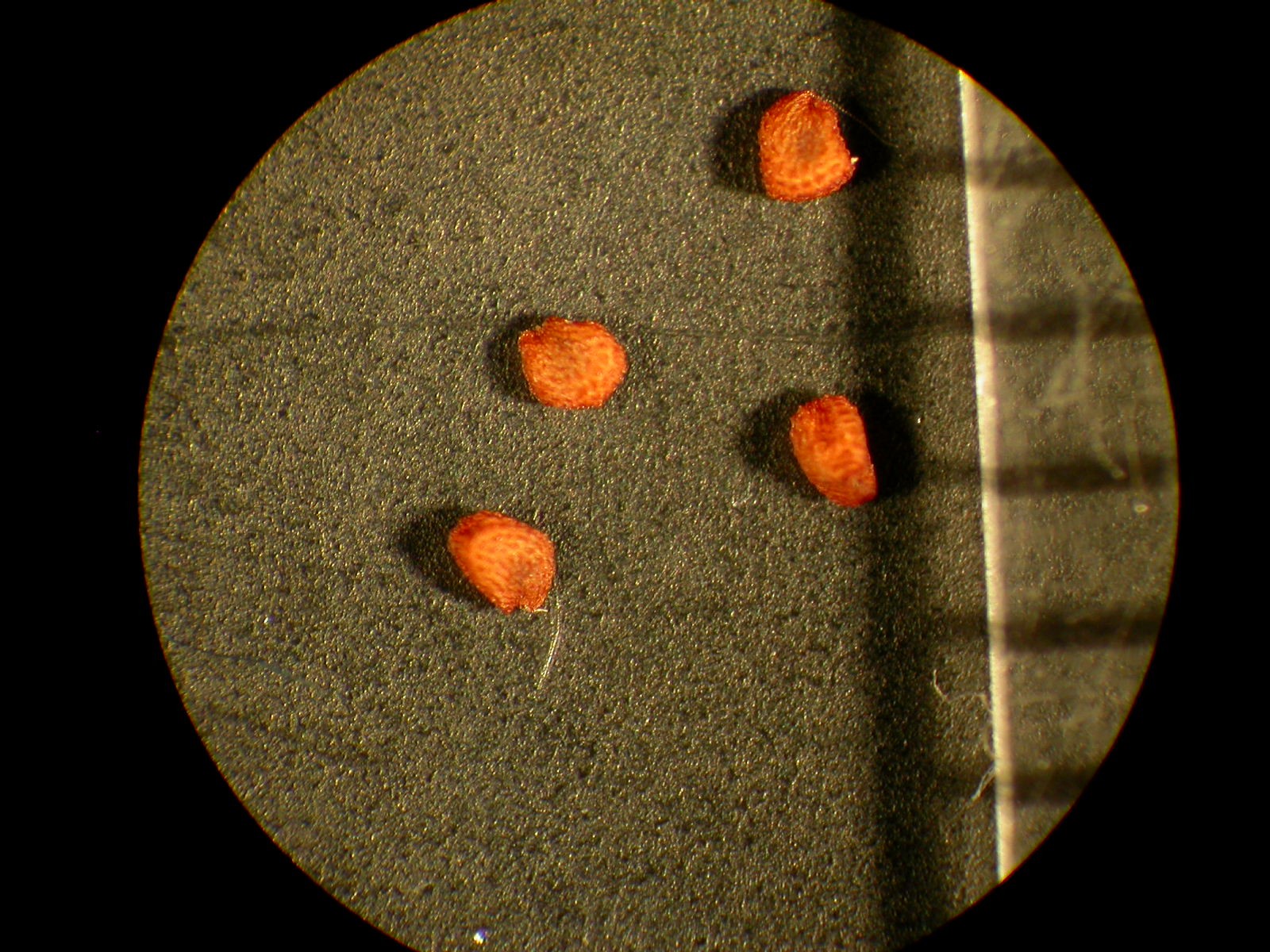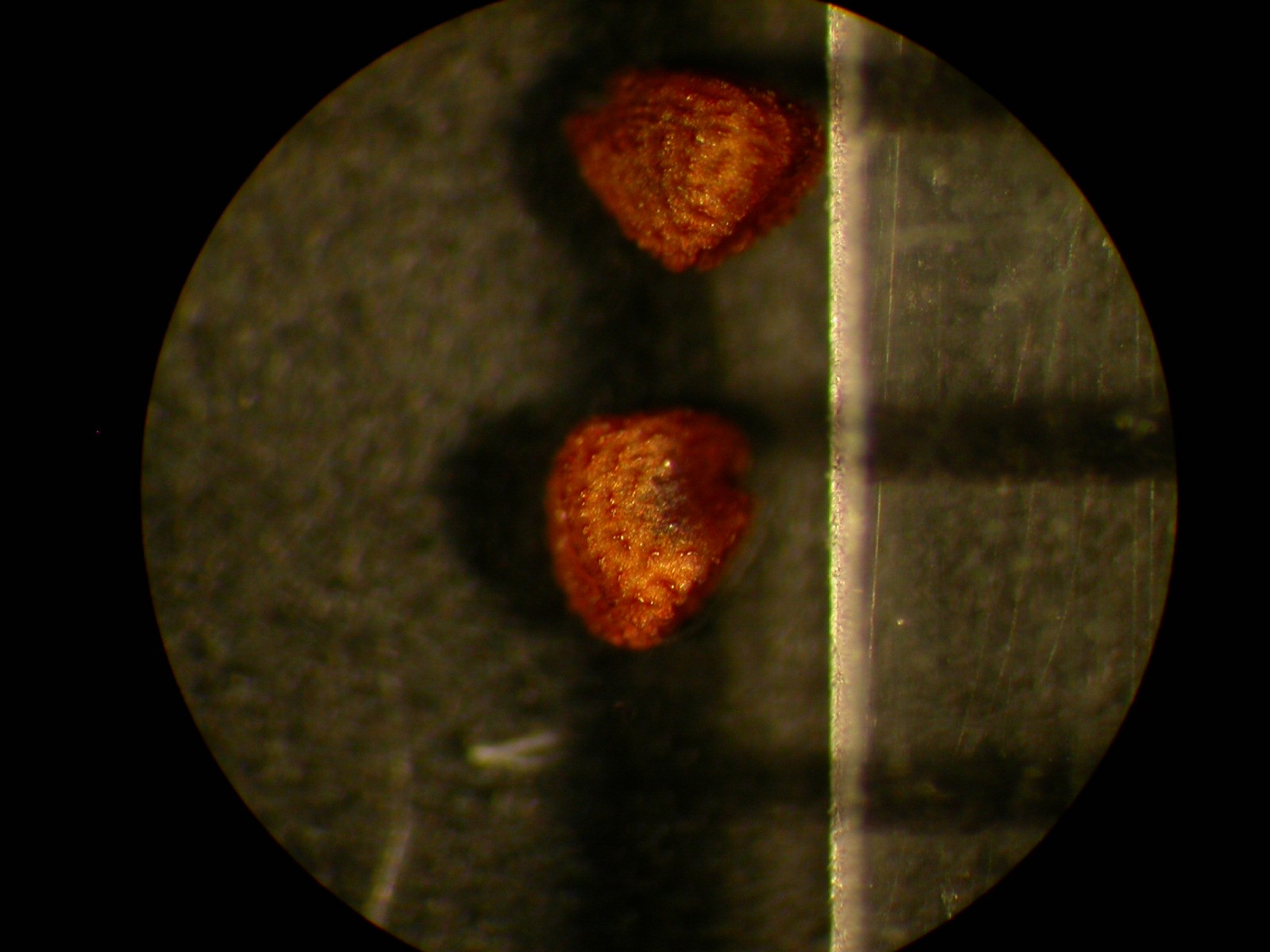 Seed. Seed are flattened with a rough texture, reddish-brown in color and less than 1.0 mm in size.
Life cycle: perennial.