Pitted Morningglory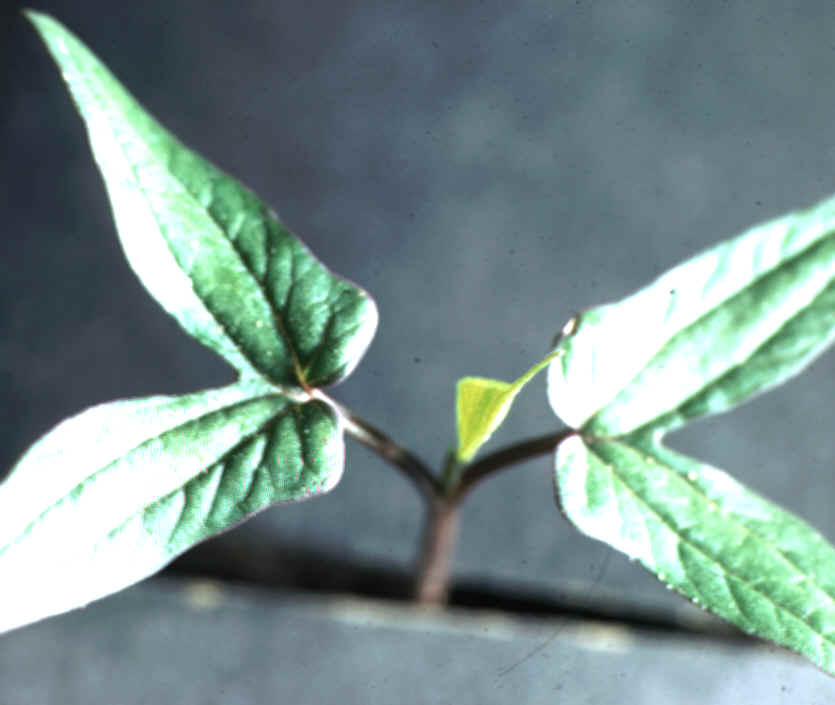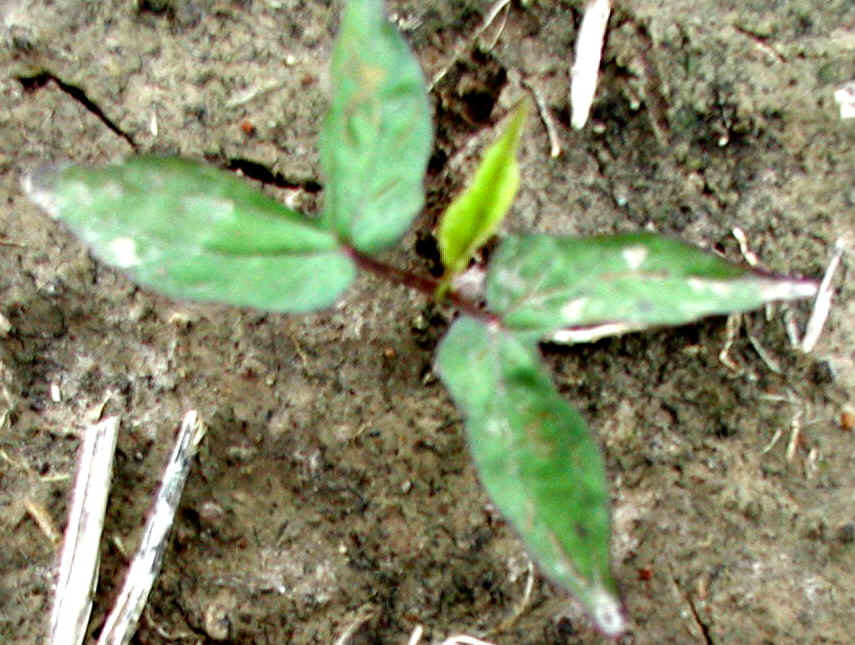 Cotyledons. Key characteristics: deeply cut to approximately a 90 degree angle, pointed.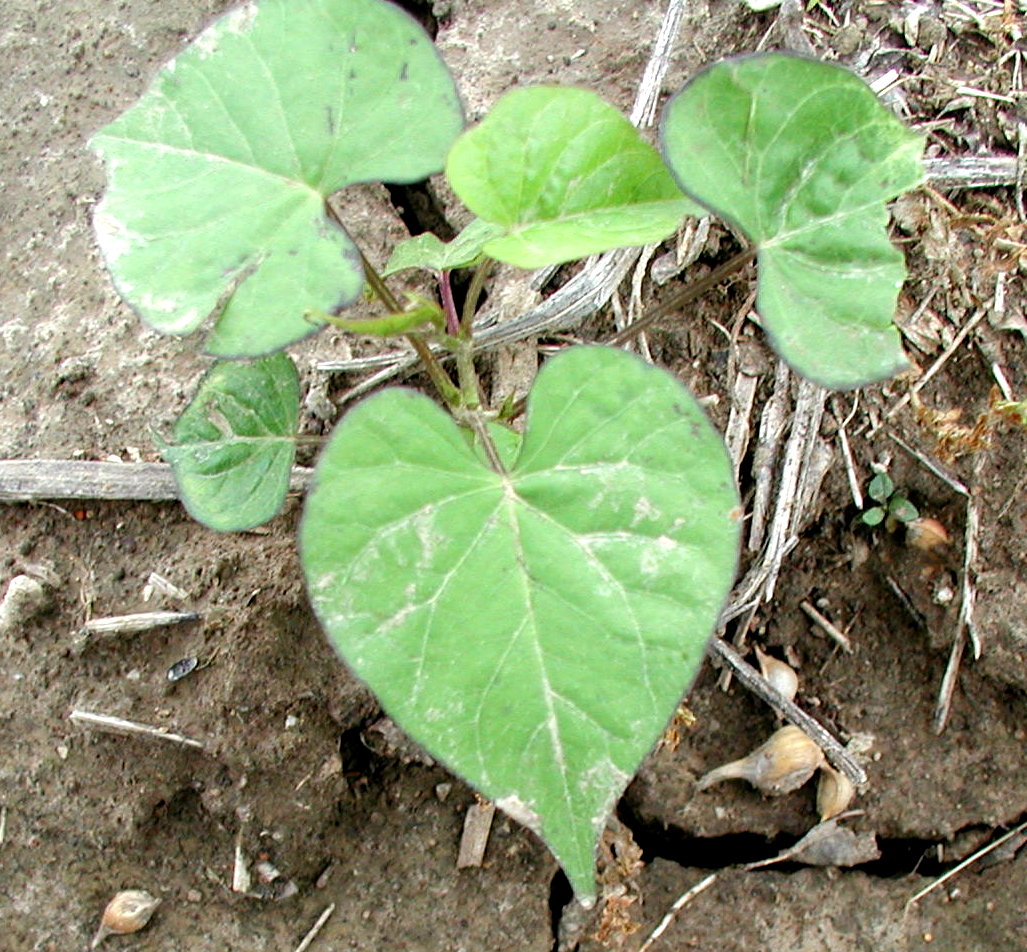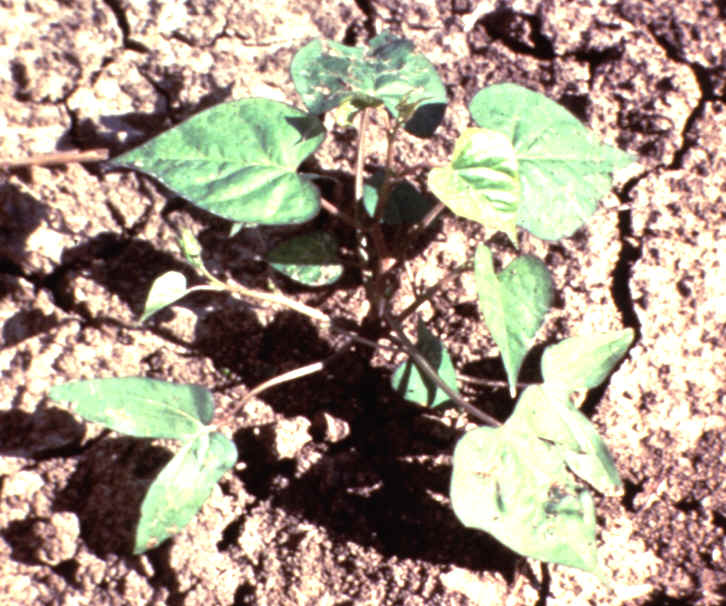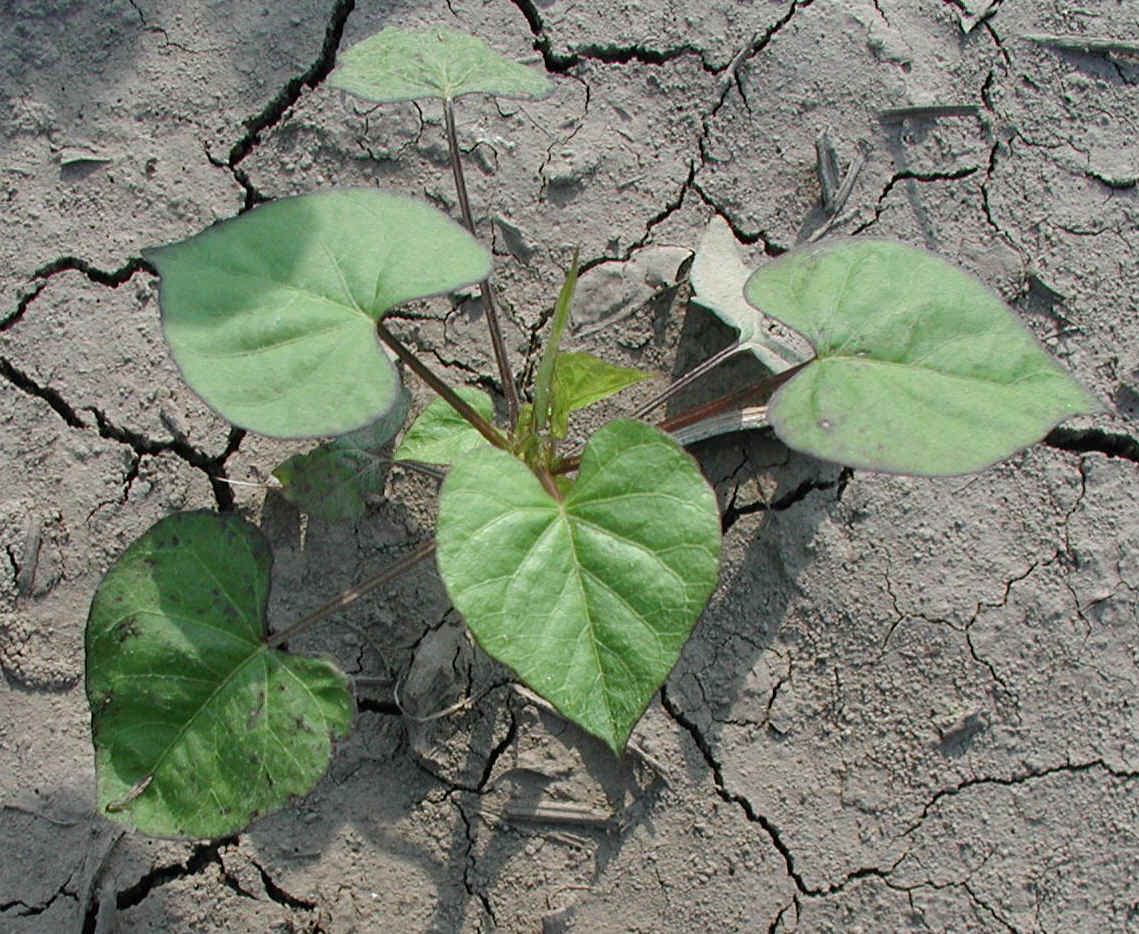 Vegetative plants. Key characteristics: leaves have a tapering, narrow tip, are hairless or nearly so. Often the leaf margins are tinged purple.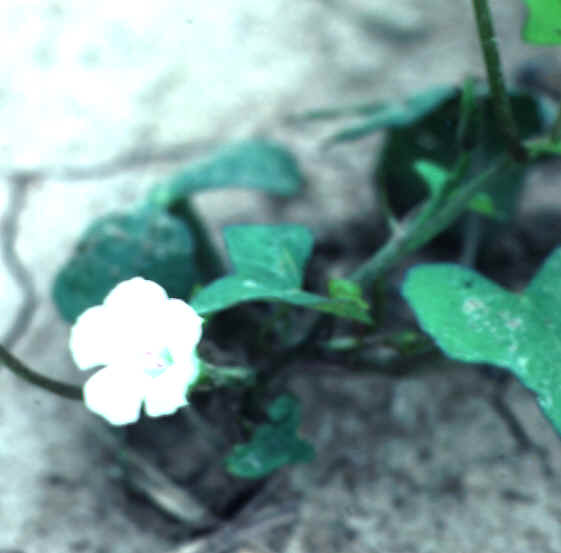 Flower. Key characteristics: white and smaller than other mornigglory species.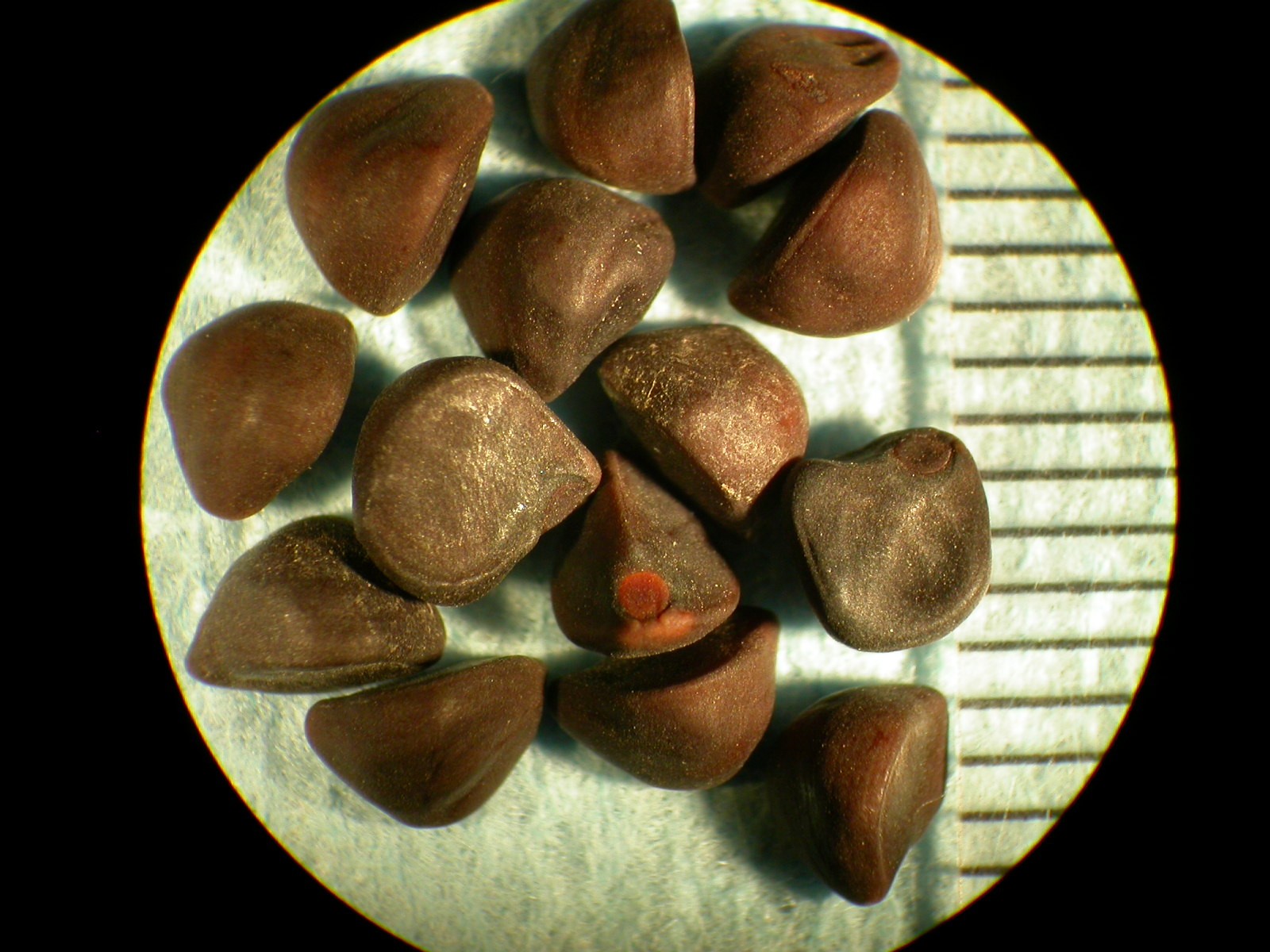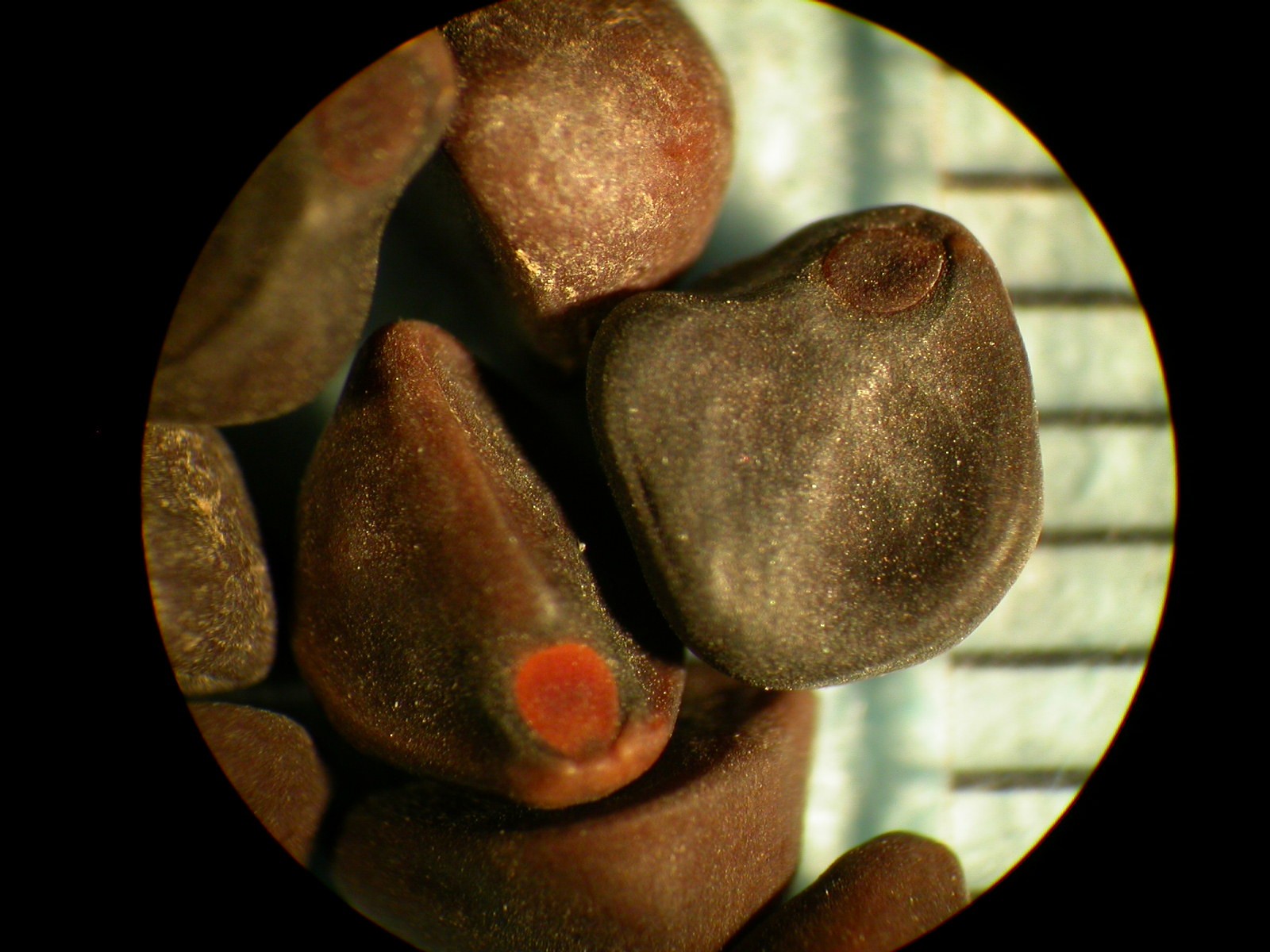 Seed. Seed are 3-sided with 2 flattened sides and one round side. Color is brownish black and the length is 3.0 to 4.0 mm.
Life cycle: summer annual.